Small winery accounting training for Owners and Office Managers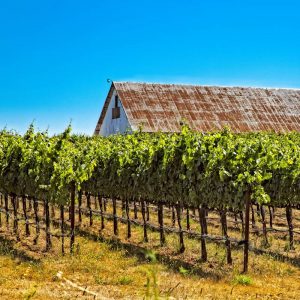 The Silver Club has accounting training for Owners, Office Managers, and Bookkeepers of small wineries.  Yes, we know your real goal is to make the best wine possible, but you need to make enough profit to keep the doors to the winery open. Whether you are the Captain of the Ship or the one trying to tame QuickBooks (or both), the Silver Club is where you will find solutions.
Of course, we invite accounting professionals to join as well, especially those new to the wine industry. Just know that we use plain English, and we avoid accounting-speak whenever possible.
QB Winery Solutions have worked with hundreds of small wineries. And we love that each one has a slightly different approach to winemaking and marketing, yet each one has similar accounting and bookkeeping frustrations and challenges. We are here to help.
The Silver Club is where you can continue along these paths of the Success Journey
Master the Bookkeeping
Master the Business
These are the benefits of the Silver Club
Access to the Learning Library
Featured Mini-Course FREE (changes monthly)
Q&A Forum
Monthly Office Hours
Discounted Consulting
Coaching
---
The Learning Library
Silver Club members have exclusive access to our library of over xx hours of video-based lessons and recordings.
A key feature of the Learning Library is our search tool called "Searchie". Enter a keyword or a topic, and Searchie will show you the exact location in every video where that topic shows up.
---
The Q&A Forum
This is a private forum for Silver Club members to post questions. On Monday, review all of the questions and record a video reply. The answers will be posted by Thursday. Of course, you may search through the posts or use Searchie to search for your topic.
---
Monthly Office Hours
Join us on the last Tuesday of every month at 10 am Pacific and ask your questions live. The recording is posted in the Learning Library a few days later.
During Office Hours we feature a sip size lesson as part of our Captain of the Ship series. These are the most important issues an owner of a small winery must know to keep the ship sailing in the right direction.
---
Discounted Consulting
We know that sometimes you just need to talk with someone. We find that Silver Club members who use this service get their questions answered very quickly. We only charge for the time that we talk. And, you will have access to the recording in a private hub in the Learning Library.
---
Coaching
This is another benefit that is exclusive to Silver Club members. If you need help with the steps of a procedure, one of our team members can provide coaching so that you get it.
---
Help increase the profitability of your small winery business – join our Silver club for Small winery accounting training today.